Date
April 16th
6:30pm to 8:00pm
Organizer
Leeds, Grenville and Lanark District Health Unit
Location
25 Johnston Street Smiths Falls, ON
Being a parent is busy and demanding. There are things that you as a parent can do to help cope with the everyday demands of raising children and to deal with stress. This small group discussion offers suggestions and ideas to help you learn to manage day-to-day stress so that you can be calm and consistent with your children. For parents of 0-12 year olds.
Number of participants is limited! Access will be available to the first 25 registrants online through Eventbrite.
If you need help with transportation to a Positive Parenting Café, please contact 1-800-660-5853.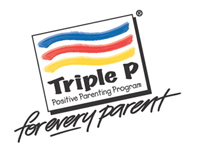 Upcoming Clinics & Events